After some rather spirited banter on the new Beneteau First 235 Forums concerning the rudder assembly and its strengths and weaknesses, not to mention a timely post by Ian McPherson on the very same bushing problem, we decided it might be best to make our own again, just as Tom had done in the past, this from DELRIN STOCK, a material that is EXTREMELY hard. Tom had given me the rather crude drawings and I posted the same via the forum. Well, enter Larry Pockras and his excellent .pdf versions of these very Pintle Bushings.
In order for the First 235 steering to remain up to par, I think these need replacement more often than we would like to admit. Personally, I think a new full set a year is probably the best for the least amount of steering play, this if sailing in more heavy conditions.

Thanks to Ian McPherson, we have filled an order of over 200 bushings done by a CNC shop out of DELRIN using the supplied drawings along with a sample. See the F235 Bushings above - Excellent work and better than the stock offereings in my opinion. We are looking for a Rudder Screw/bolt Delrin custom option now. Details to follow. See the Beneteau First 235 Forums for latest info.



Pintle Bushing Drawings by Larry Pockras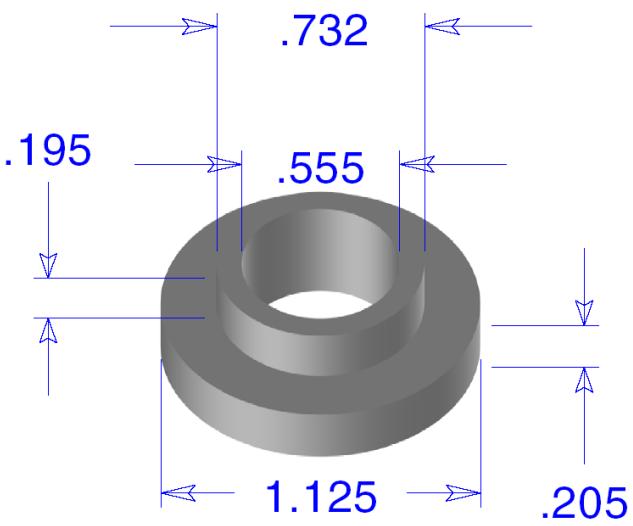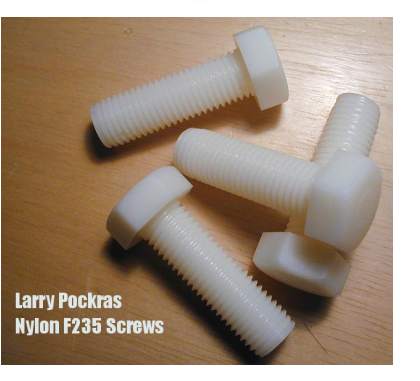 Each rudder system has two sets of these bushings, one pair for each mounting point.

And don't make the mistake of thinking either of the pair is more or less important - if there is a weak link here in any bushing, it will be apparent and the more wind and challenging conditions, the worse it is.
Pockras Nylon Rudder Bolts

The first order of 100 Nylon F235 Rudder screws has been completed. Thanks to The Pock for the help here. These were EXCELLENT and all seem happy. I know I am - mine are being put to use as much as possible. These Nylon screws were made in Germany and the price and quality is very good, better than factory in my experience. The pricing was insanely good.

- More later