2007 Ontario Regatta
'07 First 235 LOCCR
The plans for the 2007 LOCCR are underway and already seeing great results with First 235 owners and boats coming from far and wide! This year's regatta will be based out of Crescent Yacht Club in Chaumont, NY on July 21-22. The 07 Regatta Chair is Frodo Sellers. They plan to put on a stellar event with races and festivities to align with CYC Activities. MORE INFO.




More Aspin Mods
F235 Bowsprits II
First 235 owners are starting to catch on to the Asymmetrical craze and owning up to the little Beneteau's Mini heritage. We're now seeing more and more bowsprit mods cropping up. So far, noone has gone to the trouble to create a fully articulating bowsprit ala modern Mini but it's only a matter of time. See a a a few more sprit ideas on our Owner Mods page .


'89 First 235 ~SOLD
It's Windependent!
Our own Mike & Toni Hayden have just moved up the Beneteau line to a larger model and are reluctantly putting their prized First 235, Windependent, Hull #253, for sale.This boat has been featured countless times in beneteau235.com as Mike's done a host of mods. It's quite possibly one of the nicest F235s for cruising in the USA; Mike has poured many an hour into this fine boat. Details & photos: Windependent for Sale




Ontario F235 Regatta
'06 LOCCR PHOTOS
The First 235 Lake Ontario Challenge Cup (LOCCR) out of Pultneyville Yacht Club was held on 8/12 - 8/13.. The LOCCR was open to everyone that could drag, push, pull, or sail his First 235 to PYC, Lake Ontario! Amazingly, Logs, who hails from Perth, Australia, actually made it to the event! See on-the-water photos.


2006 REGATTA NEWS
Bald Head Regatta
The 2006 Bald Head Island Regatta was a smashing success with nothing but raves from all involved. Rona Garm and and Bald Head pulled out the stops as usual - the BHIR had some great competition from all over with PHRF and CLASS racing. It was three great days of parties & racing off the coast of Bald Head in the Atlantic. Kevin Meechan's Lokahi took Silver! See More info




NOW ONLINE W/PHOTOS
First 235 Directory
Long time in the making, the new Beneteau First 235 Directory is now online featuring a good portion of the active F235s across the US and overseas. Now includes a dedicated photo. Owners missing from the directory encouraged to submit their hull # and location for inclusion. See F235 Directory & F235 History


F235 Quicktime Video
See abstrait on the water!
Although taken with an Olympus digital camera in video mode, this little Quicktime movie gives a bit of the feel of the little Beneteau First 235. See Audrey at the helm off the coast of NC - forestay to stern view, looking from campanionway to leeward, and a quick view from the helm on rail. Quicktime needed along with cable modem. Movie is over 13MB but streaming while loading.


Beneteau First 235 Forum!
Be sure to visit the active F235 Forums - See the General F235 Forum, F235 Parts swap, F235 For Sale, Racing Tips, and the developing F235 Class Section. We now have a membership approaching 435 with new topics and posts entered daily. Searchable database of over 16,000 posts as well.
* Visit Beneteau First 235 Owner Forums



More First 235 Desktop Pics!


F235 Wallpaper Images
Not the most critical update but surely one of the more fun, especially with fall/winter approaching with many F235 owners up north pulling boats for storage. See this collection of F235 images from fellow owners formatted to work well as your desktop wallpaper. Just follow directions on the page for one more reason to avoid work!
See Images


ONLINE FIRST!
First 235 Scantlings
F235 owner, Gerard Corbino, sent two great documents he had on hand which just happened to be faxes of the original First 235 Scantlings including the fin keel. Note the weight differences between the fin, wing, and swing keel models. This is the first time this info has been available online. It appears as if the wing keel also is about 110lbs heavier than the fin, something not documented before. See Page 1 | Page 2



Run that Asymmetrical!


F235 Custom Bowsprit
Gerard Corbino's Little RUM gets a lot of single-handed use just like abstrait. Though Gerard has a stock Symmetrical, he decided to add a custom bowsprit for an Asymmetrical. While the beast is not quite as fast dead downwind, it lights up the course between a broad reach and run, where the F235 is faster anyway.
View 1 | View 2 | View 3 | View 4



First 235 Owner Mods!
Thanks to the active F235 Forums, we have had a number of compelling Owner Mod articles sent in with pictures and drawings to document. From The Pock to Mike Hayden to Pat Turner, some great ideas are covered from a cockpit table, solar power on the cheap, vinyl stripe files, to opening transom and cockpit port lights! More coming as well. Take a look



beneteau235.com Chat
Want to talk to other Beneteau First 235 owners directly with questions or answers or just some witty banter? The Algonquin Round Table it's not, but what is? Drop in to share the latest with other F235 fanatics. Must be a member of the F235 Forums to participate. See F235 Chat



High Resolution Pics
abstrait off Wrightsville!
abstrait's been in the water a little over a year since her first re-launch after the move from Charleston to Wrightsville Beach, NC.(She hit the water 10/18/04)fi. . Sailing has been EPIC this fall and winter with many great days - See all the pics that will inhabit an upcoming dedicated abstrait page. abstrait also did did well on the race course 04 fall, taking the WBORA Winter Series.



MARS making F235 Keel!
Leif Beiley Lead Keel
Bravura Yachts' Leif Beiley has already designed one LEAD FIN KEEL for the F235 as seen on Pegasus. Since I posted that page, he has received a few inquiries for more F235 lead options. Leif decided to put his latest knowledge of keel foil design into a new lead keel offering. The basic design is now completed and up for perusal via this site. This new version features a better foil as well as more weight in the bulb. We now have a price of $2050USD plus shipping & customs for the keel which is now being made by Mars Keel Technology out of Canada.


Beneteau F235 Bushing & Rudder Screw Production
A hearty thanks goes to Ian McPherson and Larry Pockras for their work in getting out the F235 Delrin Pintle Bushings and Nylon Rudder Screws. The quality and cost were second to none especially considering the factory price. These two items go a long way in establishing the quality of your F235 steering/feel. The order was carried out via the F235 Forums. We had an amazing turnout with over 200 Bushings and 100 Rudder bolts ordered - ALL SOLD OUT! A second Bushing/Bolt order was just run with eqrun is success in the December of 2005. Check the F235 forums for availability..
See Pintle Bushing & Rudder Screw Forum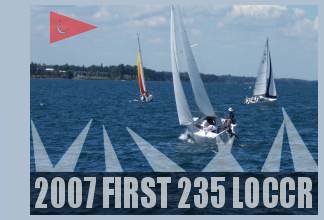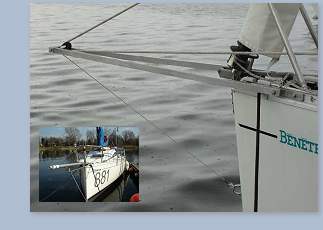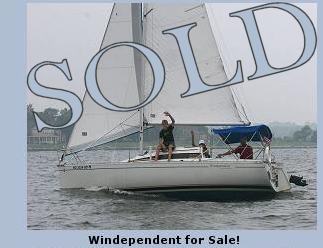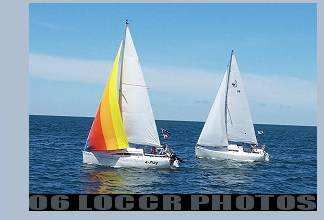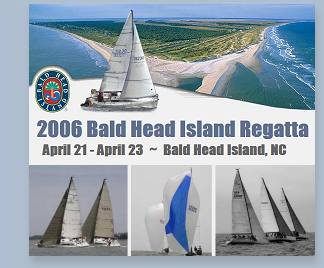 Click above for Bald Head Island Regatta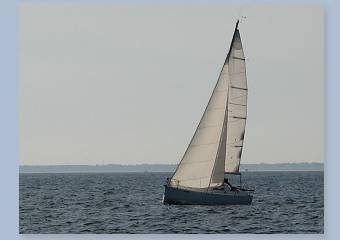 abstrait pics off NC Coast- High resolution to 1700px
- See Many more full shots -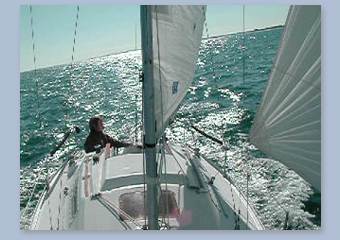 Audrey Holsten at helm of F235 - Wrightsville Beach, NC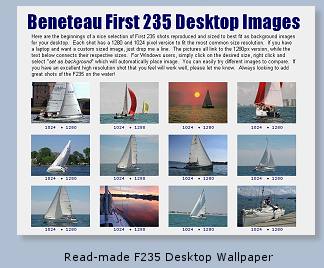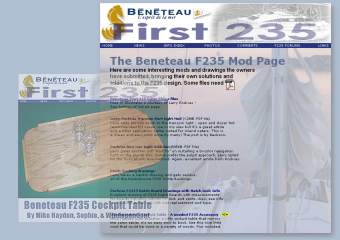 Many owners contributed Mods with more coming!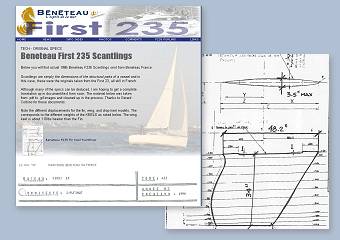 Original Beneteau First 235 Scantlings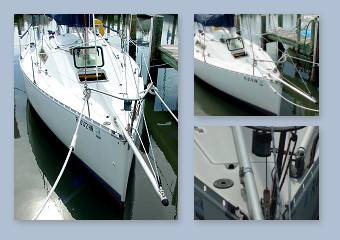 F235 Little RUM's Custom Bowsprit for Asymmetrical
- Each shot links to page -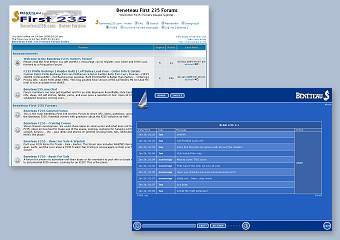 The Beneteau F235 Forums are very active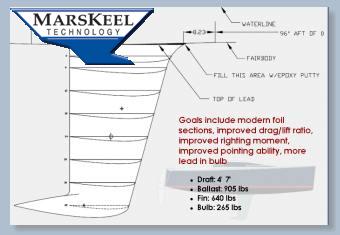 Leif Beiley's redesign MkIII F235 Lead Keel
- Click above for full view -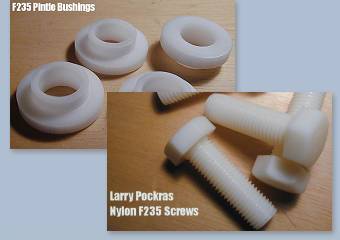 Beneteau First 235 Custom Delrin Pintle Bushings
and Nylon Rudder screws/bolts - EXCELLENT!
- Click above to see details -